₦23,000.00
In Stock
This is a wonderful combo, 2.4GHz Mini Wireless keyboard And a smart tv box combo, with USB interface adapter for the lecturer, sales manager, presenter and others from within a 15′ radius make a presentation and operate PC wirelessly.
Auto sleep and auto wake mode.
Innovative shape, portable, elegant.
The Ergonomically handheld design is easy to carry and operate.
Build-in removable rechargeable Li-ion battery that has longer standby time.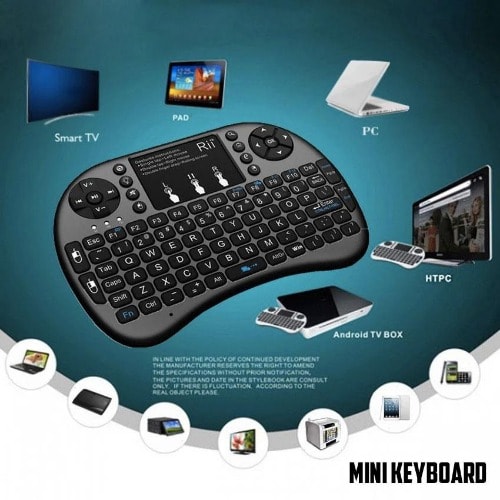 Your custom content goes here. You can add the content for individual product